Are you a sugar addict? Learn how it affects your teeth
Posted by DR. RAMSEY on Dec 23 2021, 06:25 AM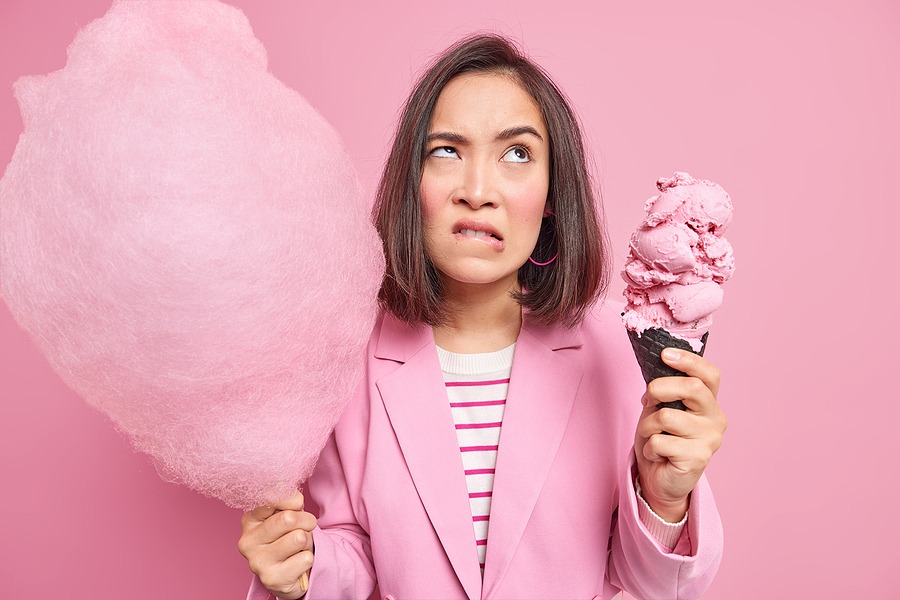 Who doesn't love the sugar rush, right? Almost everyone has a little corner for their sweet tooth and would love to indulge in it. But, while you give in to your sugar cravings, you would have often heard that eating sugar in any form is going to harm your teeth. And that is 100% true. Whether you eat a piece of cake or a sweet after every meal, you can be addicted to sugar and have teeth problems.
So, how does sugar affect your teeth?
Well, for starters, your mouth is filled with bacteria - good and bad. They need the energy to thrive. These bacteria feed off the sugar that you eat and wreak havoc in your mouth. Once you eat sugary foods, these bacteria produce acidic by-products that can damage your tooth enamel. Once the enamel is eroded, your teeth become unprotected. This corrosion makes your teeth more prone to cavities and plaque formation. Think of the enamel like your soldier guarding your teeth. Once the soldier is off, anyone can come to attack your teeth. Now, you don't want that, do you?
How can you prevent cavities?
Are you worried about your tooth health? Here are five easy-peasy ways to prevent tooth decay and cavities from forming in your teeth.
Reduce your sugar consumption.
Brush twice a day.
Floss daily to get rid of all plaques in the gaps between your teeth.
Visit your dentist regularly.
Use a mouthwash to reduce the build-up of bacteria in your mouth.
Gargle your mouth after every meal.
How to keep sugar away?
Sugar addiction is a thing! But, you need not feel left out or embarrassed. The first step to change is acceptance. You know you have a sugar addiction; accept it. What you do after that will determine your dental health. Here a few things you can do -
You do not need sugar or sweets. So, opt for reducing your sugar intake wilfully.
Instead of snacking on candy, soda, and chocolates, try eating a fruit or a salad.
Try using other forms of sweeteners like jaggery or artificial sweeteners.
Don't beat yourself if you are unable to stop sugar all at once. The Eiffel Tower was not ready in a single day. Everything takes time. Be consistent and patient, and you will see the right results, my friend!
Want to learn more about your dental health? Wish to boost your oral hygiene? Book a consultation with Dr. Coley Ramsey by calling (615) 459-6354 or booking your appointment online. Or, come visit us at Next Level Dental, P.C., 693 President Pl #101, Smyrna, TN 37167.